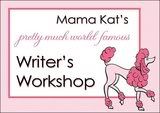 I'm going with Prompt #1.
10 Reasons why you're better off without him….or her….or it.
You don't love me the way that I love you.
You're empty inside.
The good moments we spend together are fleeting at best.
You look good on the outside, but looks are deceiving.
You take more than you give.
You're never around. You think once a year you can sweep me off my feet, but I require more than that.
I can't afford you!  Good grief, you burn through my money in the blink of an eye.
After we're together, I feel bad about myself.
You don't care about making me feel bad, either. You just sit there and mock me, relentlessly.
You're not loyal.  You cozy up with women all over the place and I'm supposed to just take it.
Wow.  I was planning on writing about someone something else entirely, but when I got going something else entirely just poured out.  I'm guessing some of you can relate.
Die, Girl Scout Cookies. 
I need you dead and gone.
I literally ate 3 thin mints while on the treadmill today. 
My judgement has been compromised.
And I am 'supposedly' training for a half-marathon and participating in not one, but two fitness challenges as well.
Not. Looking. Good.
But my frozen Samoas only come around once a year, so how can I say no to that?
Clearly, I cannot.
And this, my friends, is the tale of why I will never again wear a 2-piece bathing suit.  Because I have the willpower of a…dang.  What's the rest of that sentence?  A person with no willpower?
I'll have to have a cookie while I think about that for a minute.